We are

Compass Hill Vineyard
We take wine seriously, so every decision we make in the vineyard focuses on improving the quality of our fruit to result in the best wines possible.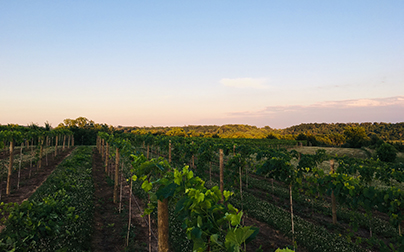 Family Owned & Operated
Building from the ground up
Compass Hill Vineyard started as a dream in 2010 and is passionately cared for by the Larsen family. With the help of our friends and family, we planted our first vines in 2015. We couldn't do this without their support, and we love sharing in this experience with those closest to us.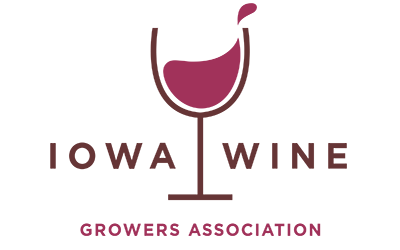 Award Winning
2019 Iowa Vineyard of the Year
Compass Hill Vineyard was awarded the 2019 Iowa Vineyard of the Year as voted on by members of the Iowa Wine Growers Association. We are honored to be recognized by our peers in the Iowa wine industry, and we look forward to helping shape our industry in the future.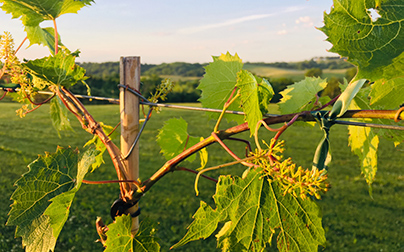 Try Our Grapes
Partnering with a great local winery
We are proud to say that each year we sell our entire crop to Covered Bridges Winery, located just a few miles north of Winterset, Iowa. Not only is it great to partner with a winery that is so near to our vineyard, but also a winery that shares our passion for quality.
FOUNDED ON THE BELIEF THAT GREAT WINE CAN BE MADE IN IOWA
Our Varietals
We proudly grow two of the most exciting and promising grapes varietals in cold climate viticulture!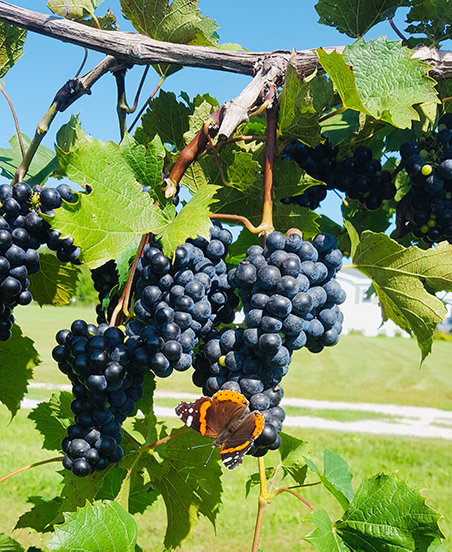 Petite Pearl
Our red grape is the rock star of the vineyard. Its tight, compact clusters and late ripening provide smooth and balanced tannins and low acidity, a trait highly sought-after by Iowa winemakers. Its garnet red color and earthy flavors are ideal for dry, medium-bodied wines.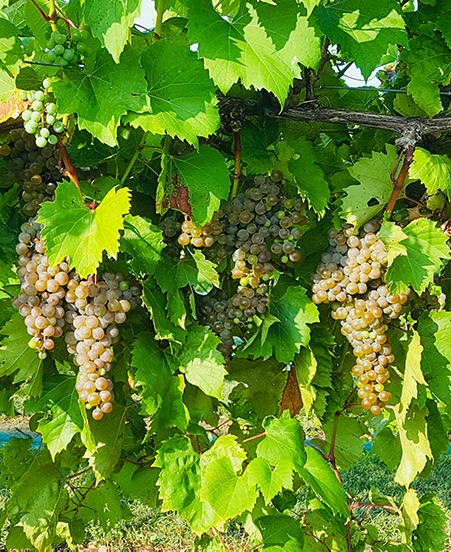 Frontenac Blanc
Our white grape is vigorous and sometimes moody in the vineyard. It is pale yellow to golden in color and likes to ripen in the late August heat. Its bright acidity and refreshing aromas of melon and grapefruit make it well-suited for crafting dry, off-dry, and sparkling white wines.
GREAT WINE IS GROWN IN THE VINEYARD
Get in Touch with Us
The Larsen Family: Chris, Erin, Karter, Sawyer, Eric, Connee

If you'd like to know more about our vineyard, please email chris@compasshillvineyard.com.
Our Vineyard
Winterset, IA